The Columbia Farmers Market is back OUTSIDE! We're at the 
ARC
 (1701 W Ash St.) every Saturday from 8am to noon (March 22nd until October 25th). Get ready for spring, warm weather and the outdoor farmers market! In March we'll have fresh vegetables, pork, lamb, beef, organic produce, chicken, goat cheese, canned goods, baked goods, eggs, fresh pasta, plants, seedling and tons more!!!
 Summer Farm to Table Dinner
We are super excited to announce that the Columbia Farmers Market and the Fayette Farmers Market will be co-hosting a Farm to Table Dinner at Blue Bell Farm June 22nd. All proceeds will help support SNAP matching programs. Tickets and more information will be available soon! Put it on your calendar!!
The Start of Dairy Season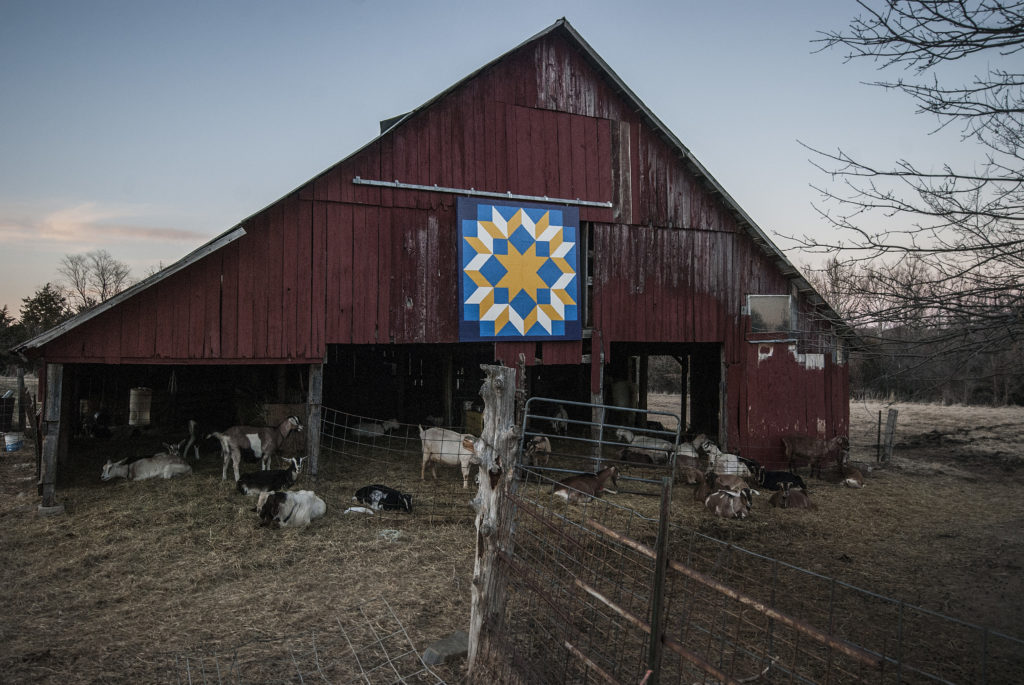 Barn at Goastbeard Farm
This past week I had the chance to visit Goatsbeard farm, a family dairy run by Ken and Jenn Muno. After taking a short break over winter, they were back to the work of a small dairy farm, milking twice a day along with making fresh batches of cheese every week. Accompanying this resurgence of work and the new spring, was a wave of baby goats.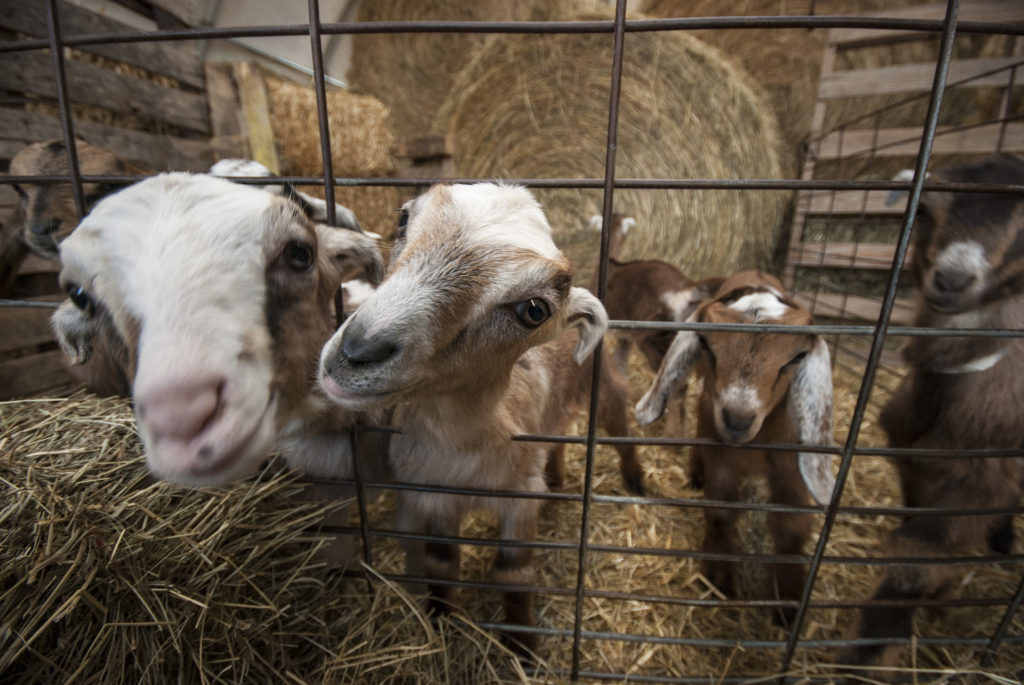 Baby Goats 
At seasonal dairies like Goatsbeard, the herd is bred each fall.  Beginning in December, Ken and Jenn stop milking their goats and are given a brief rest from the farm's demanding tasks while the goats prepare to kid in early spring. Once March has arrived though, babies begin to appear and the time for milking has arrived again. The folks at Goatsbeard are back to work.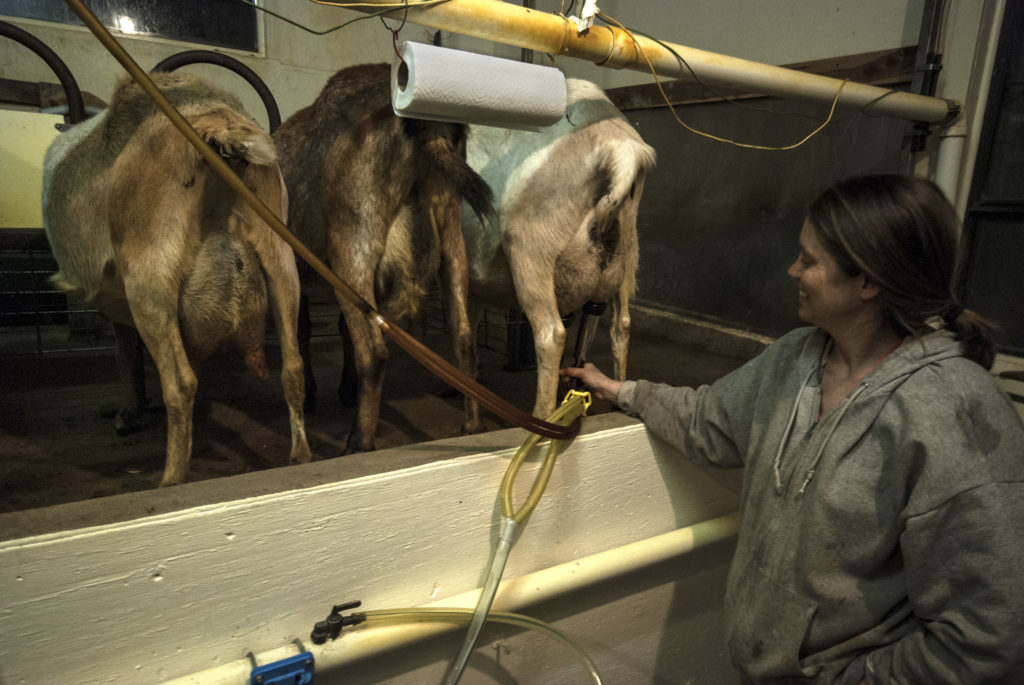 Jenn Muno milking the goats in the Evening
Unique and important to Goatsbeard and other small businesses are the community's involvement and support. The chore of milking 50 goats twice a day can get challenging,  especially when there is also a need to feed them, rotate their pasture, pasteurize milk and make cheese, run deliveries, manage a business and do all of the others things we like to with our lives. Since running a dairy is more than a full-time job, community members have offered to lend a hand. Volunteers like Jill Lucht, who milk the goats once a week, make the difficult work of running a small dairy a little bit easier. Along with immediate assistance, relationships like these further integrate the farm into the community and acknowledge the fact that each depends on one another. Without the community there would be no farm, and without the farm there would be no community.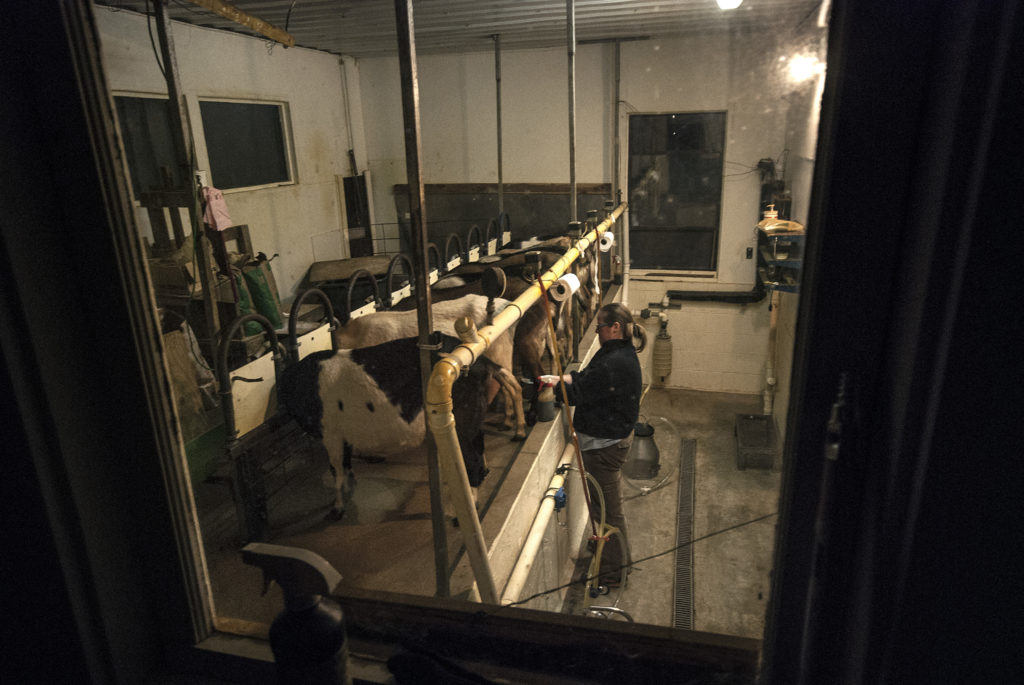 Jill Lucht taking the evening shift of milking at Goatsbeard. The milk is taken fresh from the goats straight to the pasteurizer in the next room. 
Ken and Jenn are doing work they believe in and work that meets an inherent need within any community, that of providing good quality food. Once in season, they bring to the farmers market  fresh goat cheese made that very same week. Along with the broader shift we see today towards more locally sourced foods, Goatsbeard is there to provide Columbia's community with fresh dairy products.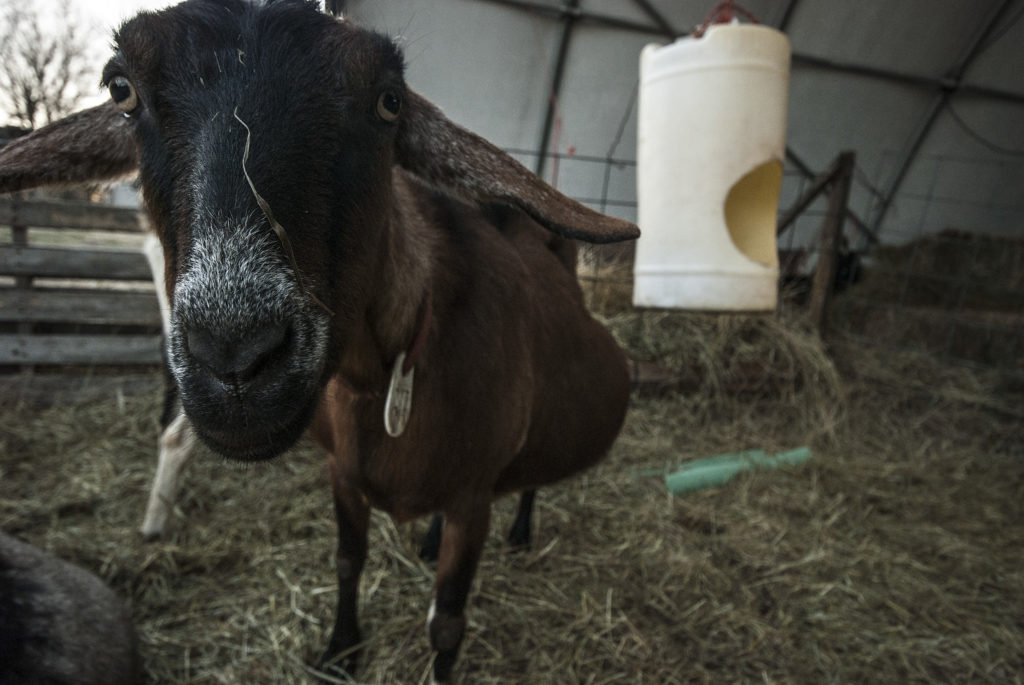 Although most of the goats have kidded this season, some are still pregnant.   
Did you know that you can see who will be at market on our website?  Click on the "Interactive Market Map" to see who will be at market each Saturday!