Kea International Market: Southeast Asian produce from Columbia garden
Most every morning at 6:30 a.m., Karen Ta Kea heads out to her backyard Columbia garden and greenhouse to tend to her seedlings and plants. She likes to work outside, she said, and "get my hands dirty in the garden. It makes me happy to work hard."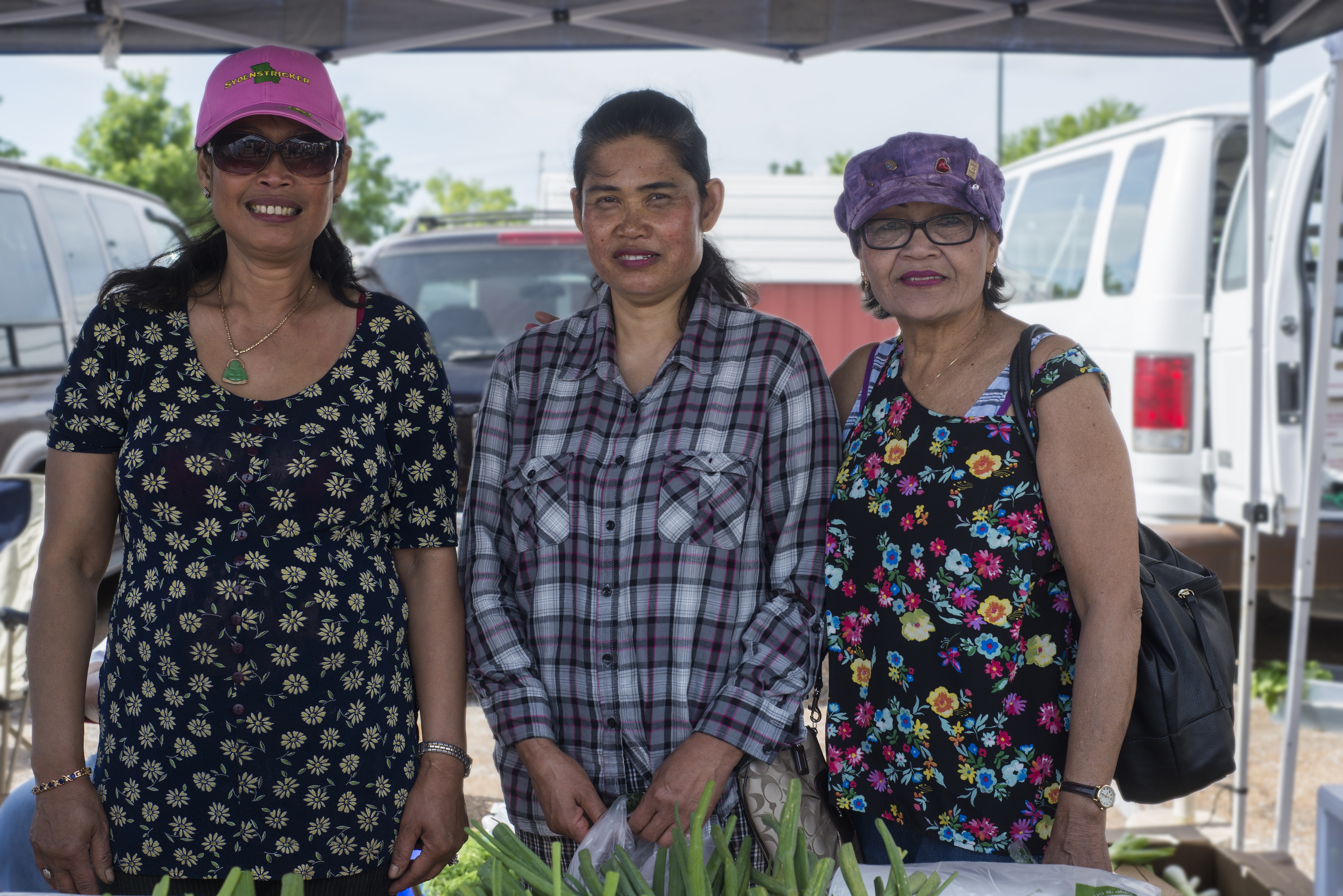 Two and a half hours later, she cleans up and then hurries off to run her store, Kea International Market, at 705 Vandiver Drive, in Suites J and K. Kea has stuck to this routine for 21 years. For just as long, she has sold her herbs, vegetables, and plants at the Columbia Farmers Market every Saturday, often with the help of her daughters, Molly, 34, Avy, 24, and Kimberly, 22. "They grew up going to the market with me," where they learned about produce, the garden, and the business, she said.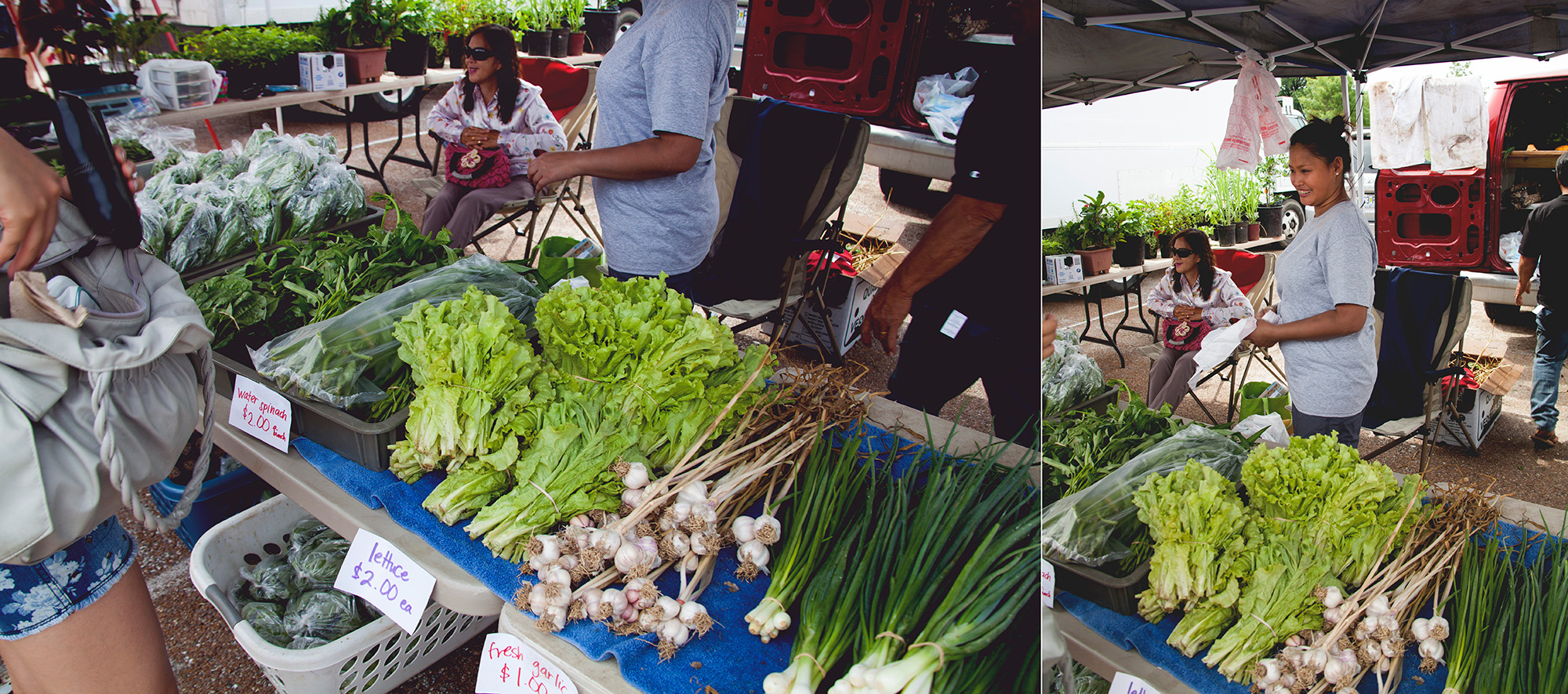 The garden profits provided "extra money for my kids to go to college, pay for their books, and for car insurance," she said. The oldest three have graduated, and "my youngest will graduate in December," she said.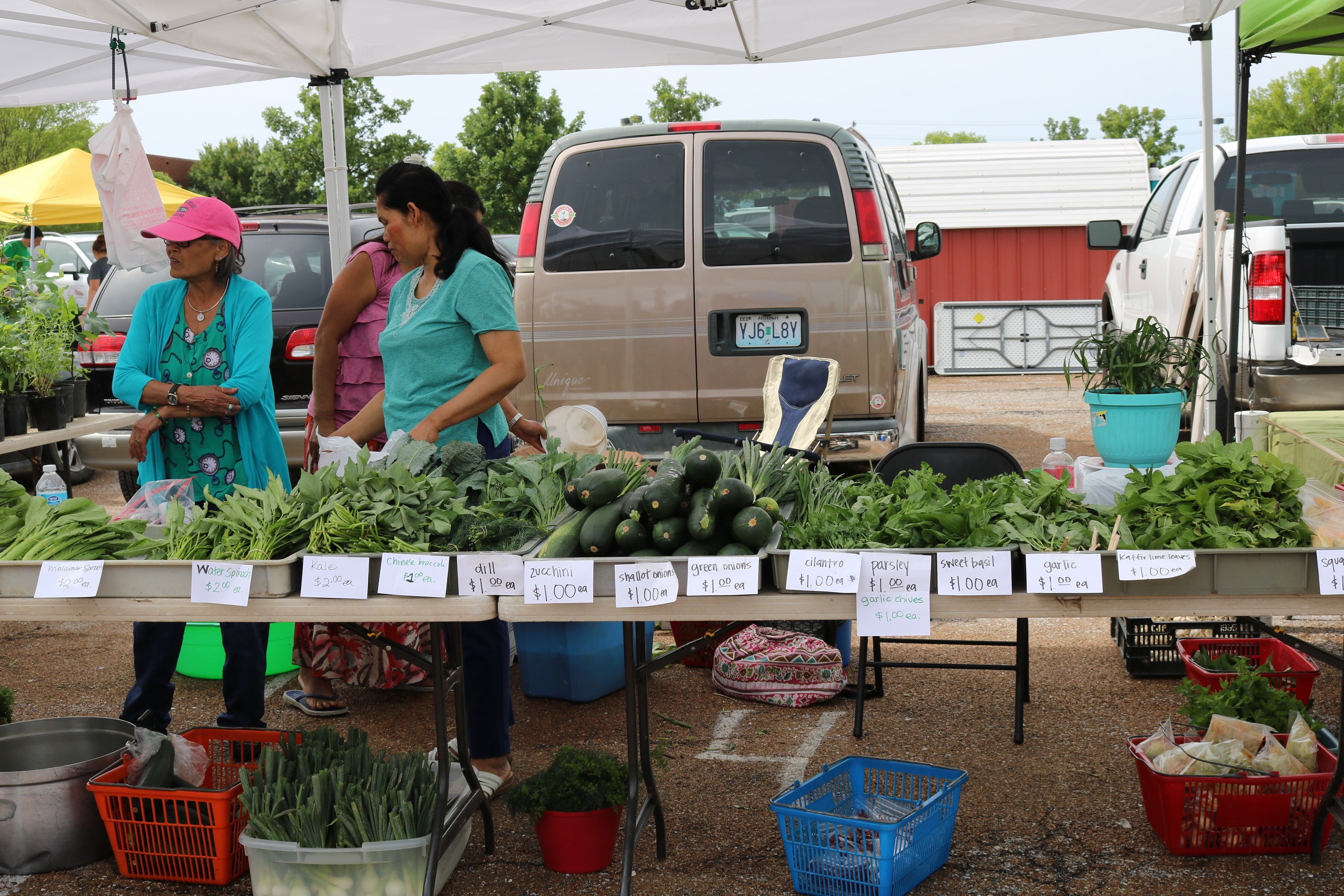 Karen immigrated to Columbia from Cambodia in 1980. She worked for Campus Dining at the University of Missouri until 1992, and then took a factory job until she and her husband, Ot, opened their market, where she sells a variety of the family's produce, household goods and Southeast Asian foods.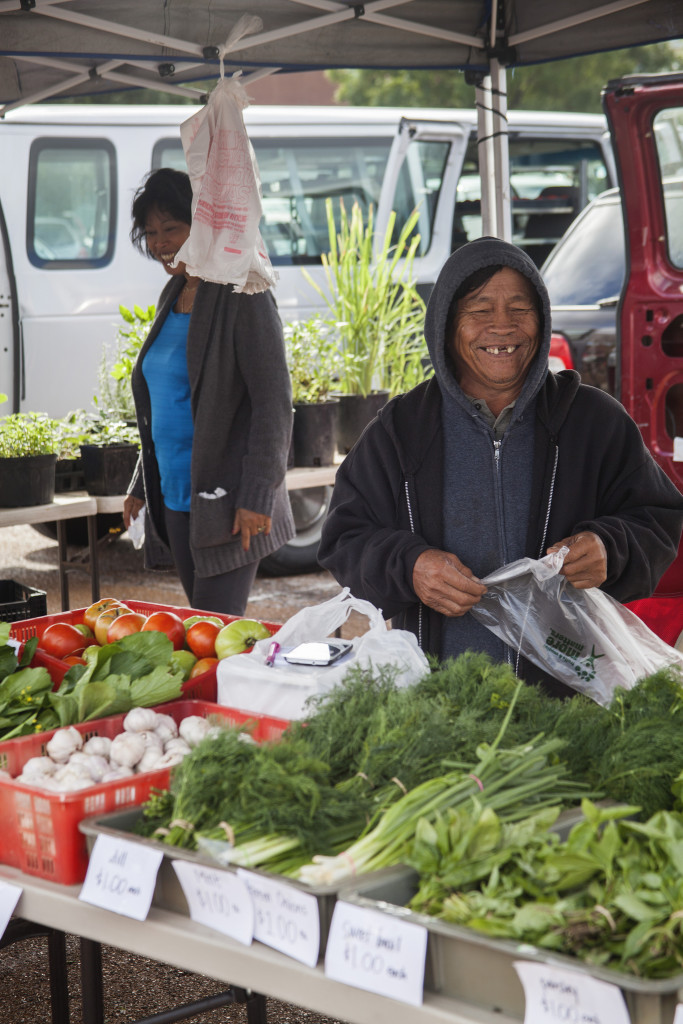 The family's Southeast Asian roots influence what they grow in the garden. Her market tent draws customers from the local area, but also folks from Africa, Burma, Vietnam, and India, looking for ingredients grown in their homeland.  "We all love the diversity of Columbia, and the ability to complement our produce with other vendors' and farmers' products," she said.
Among the array of produce she sells are rosemary, thyme, basil, cilantro, tomatoes, zucchini, lemongrass, kaffir lime leaves, daikon radish, Thai chilies, garlic, and baby bok choy—her favorite vegetable. She likes to sauté bok choy in oyster sauce, with a little garlic and pepper and serves it with rice. "I eat a lot of vegetables in the summer," she said, and "not much meat. I like to eat what I grow. We love to provide fresh fruits and vegetables to the community, and are happy when they choose to eat healthy from the Columbia Farmers Market."
Karen Ta Kea is always willing to share her knowledge of the ingredients for Southeast Asian cooking, as well as recipes. She shared one of her favorite Cambodian soup recipes. The Asian ingredients are available at Karen's tent at the  farmers market and at Kea International Market.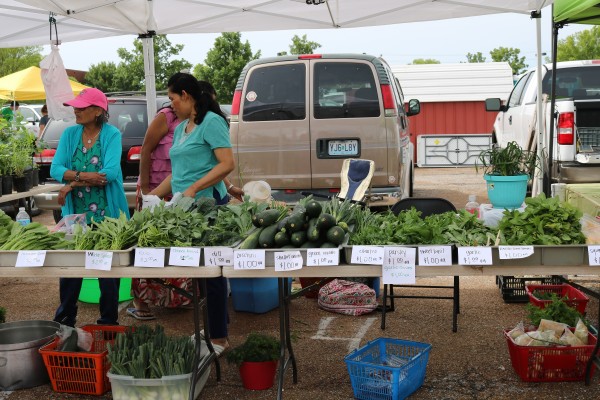 4-5

cups

chicken broth/soup stock

2

stalks fresh lemongrass

lightly pounded, cut into 1-inch long segments

4

tablespoons

fish sauce

1/3

cup

sliced fresh galangal

1/2

cup

straw mushrooms

halved or whole

6-8

kaffir lime leaves

shredded

4

tablespoons

lime juice

6

crushed fresh Thai chile peppers

or more to taste

2

tablespoons

"prik pao" roasted chile in oil

Fresh cilantro for garnish
4-5

cups

chicken broth/soup stock

2

stalks fresh lemongrass

lightly pounded, cut into 1-inch long segments

4

tablespoons

fish sauce

1/3

cup

sliced fresh galangal

1/2

cup

straw mushrooms

halved or whole

6-8

kaffir lime leaves

shredded

4

tablespoons

lime juice

6

crushed fresh Thai chile peppers

or more to taste

2

tablespoons

"prik pao" roasted chile in oil

Fresh cilantro for garnish